Pictures at the Parley P. Pratt gravesite
April 19-23, 2008

Digging begins on Saturday, April 19.

The dirt was carefully segregated by the archaelogical team.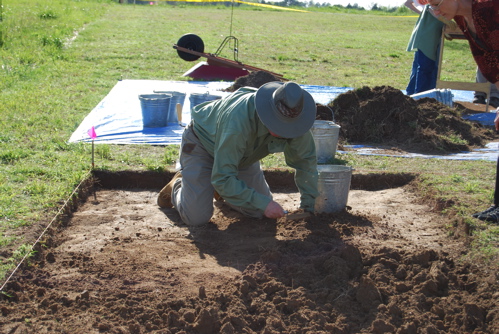 Lead archaelogist LeGrande Davies

The site at the end of Saturday's effort.

A tent was procured to protect the site from a potential rainstorm.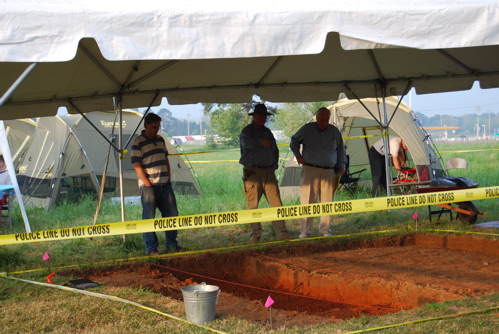 LeGrande Davies explains the characteristics of the red Arkansas clay.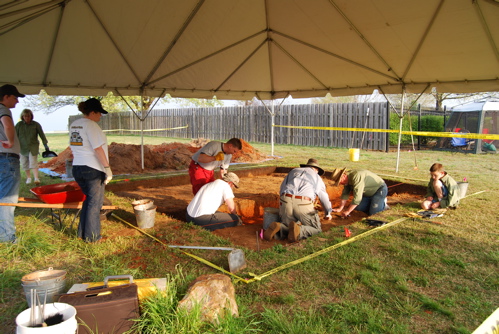 Work commences again early Monday morning.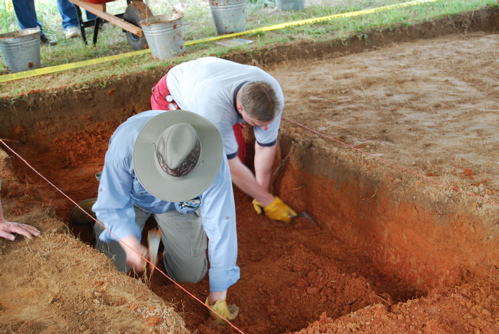 The team carefully works down through the Arkansas clay.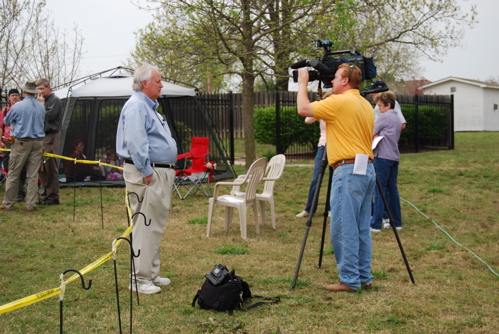 Local media covered the progress daily of the excavation.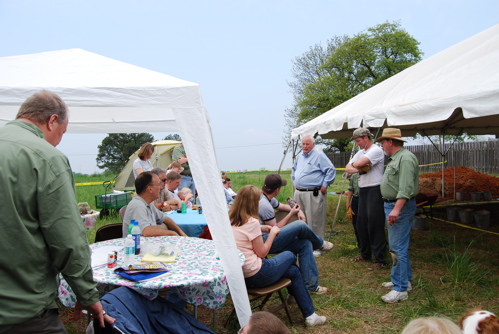 After digging down to Parley's grave, a family meeting was held.

The dirt from the grave was carefully segregated to look for possible remains.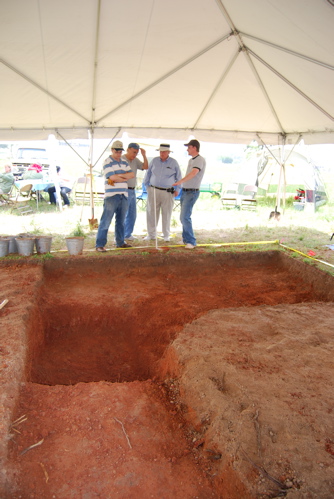 The grave after the dirt was removed.

All of the dirt removed from the grave was carefully set aside.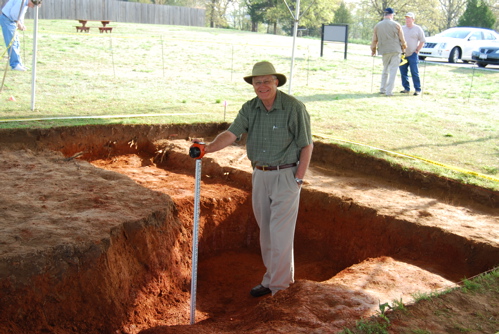 Dr. Ernest Robison checks the depth of the grave.

Robert Grow filling the grave back in with the removed dirt.

The archaelogical, scientific and support team.

The family prepares to dedicate the grave.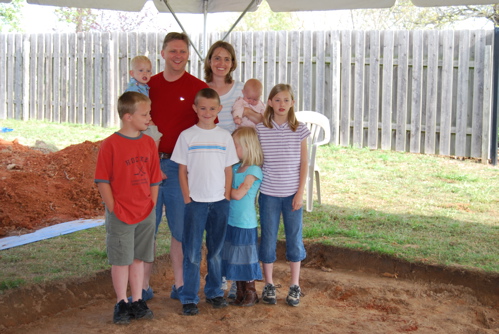 The DeBry family whose help was invaluable throughout the weekend.

The Pratt family members present throughout the weekend.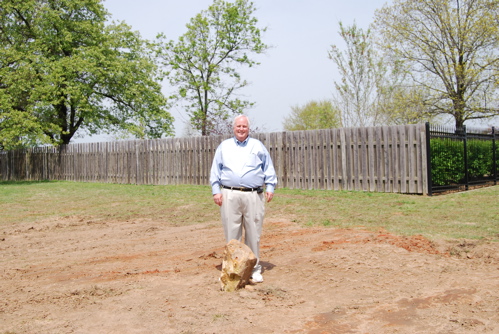 Robert Grow next to the temporary grave marker.
The monument is behind the fence in the background.

The site when work was completed on April 23.